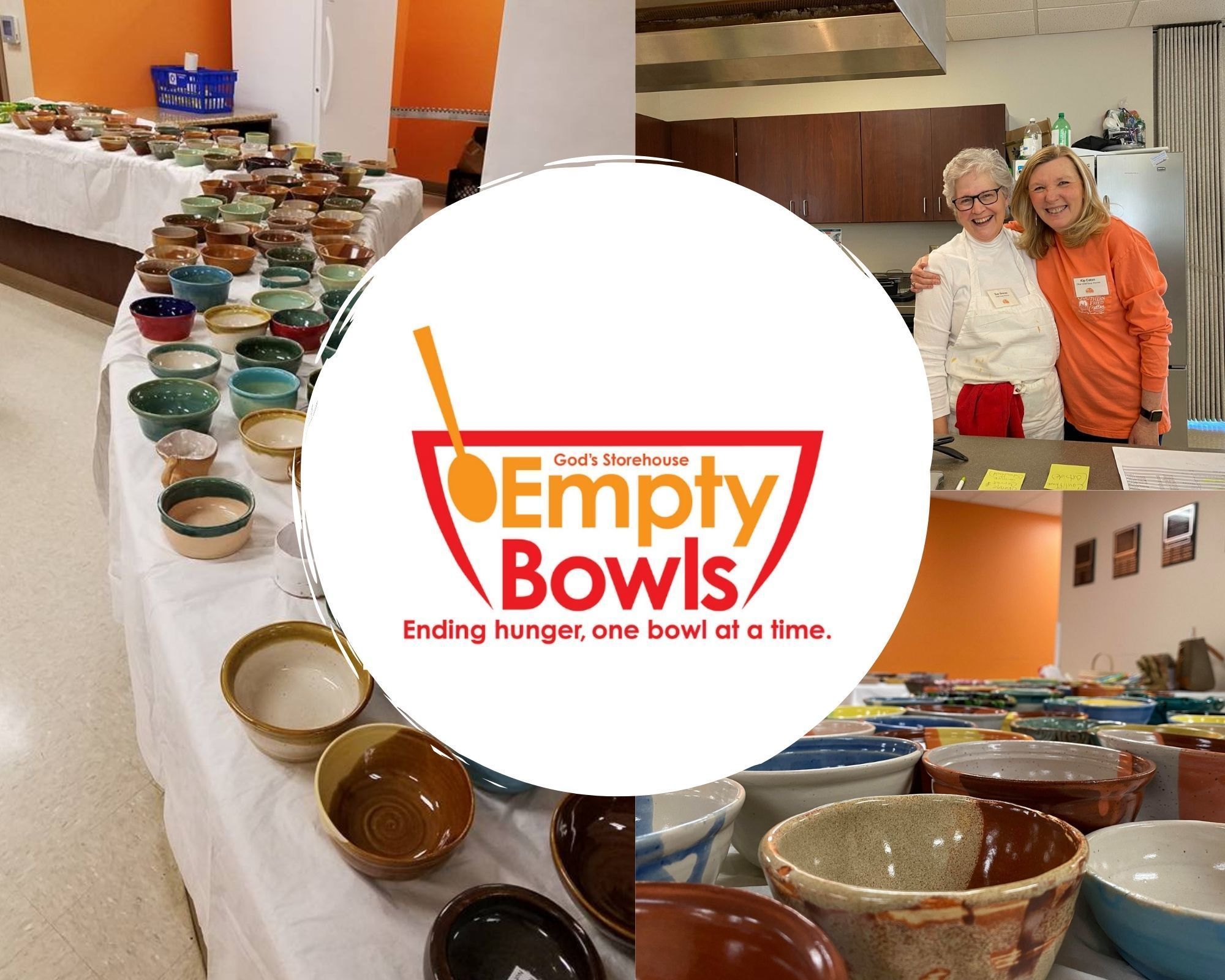 The 9th annual Empty Bowls will be held at God's Storehouse on February 24th. Empty Bowls is an annual fundraiser for God's Storehouse. Handmade ceramic bowls are donated by Jonathan Scollo at the Danville Museum of Fine Arts and History and Frances Viden at George Washington High School. We're back in-person with our delicious soup and silent auction! Attendees will come to pick out their bowls and soups which were donated from local restaurants. Empty Bowls is an international grassroots movement held annually in many communities to help raise both money and awareness in the fight to end hunger.
Tickets are on sale now and can be purchased online through Eventbrite, or in person at God's Storehouse or through GSH Board Members. Karen's Hallmark in Danville Mall, Commonwealth Home Health Care on Piney Forest Road, and Jonathan Scollo at Awards and Tropies on Piney Forest is also selling tickets with cash or card only.
Tickets cost:
$20.00/person
$25.00/person after Feb 20
Thank you to our amazing sponsors The Episcopal Church of the Epiphany, First National Bank, Optima Health, and Danville Register and Bee.
If you have any questions or would like to participate you can contact us at info@godsstorehouse.org or by calling Karen at (434)793-3663.